The Best Alternatives to Answer the Public in 2023
Answer the Public is a solid tool but it's very pricey at $99/mo, especially considering that it only provides some of the longtail keywords, not all of them. Luckily there are several free alternatives, including ones that provide the full list of longtail keywords and questions for any given topic so you can effectively gain insight into what your target audience is searching for online.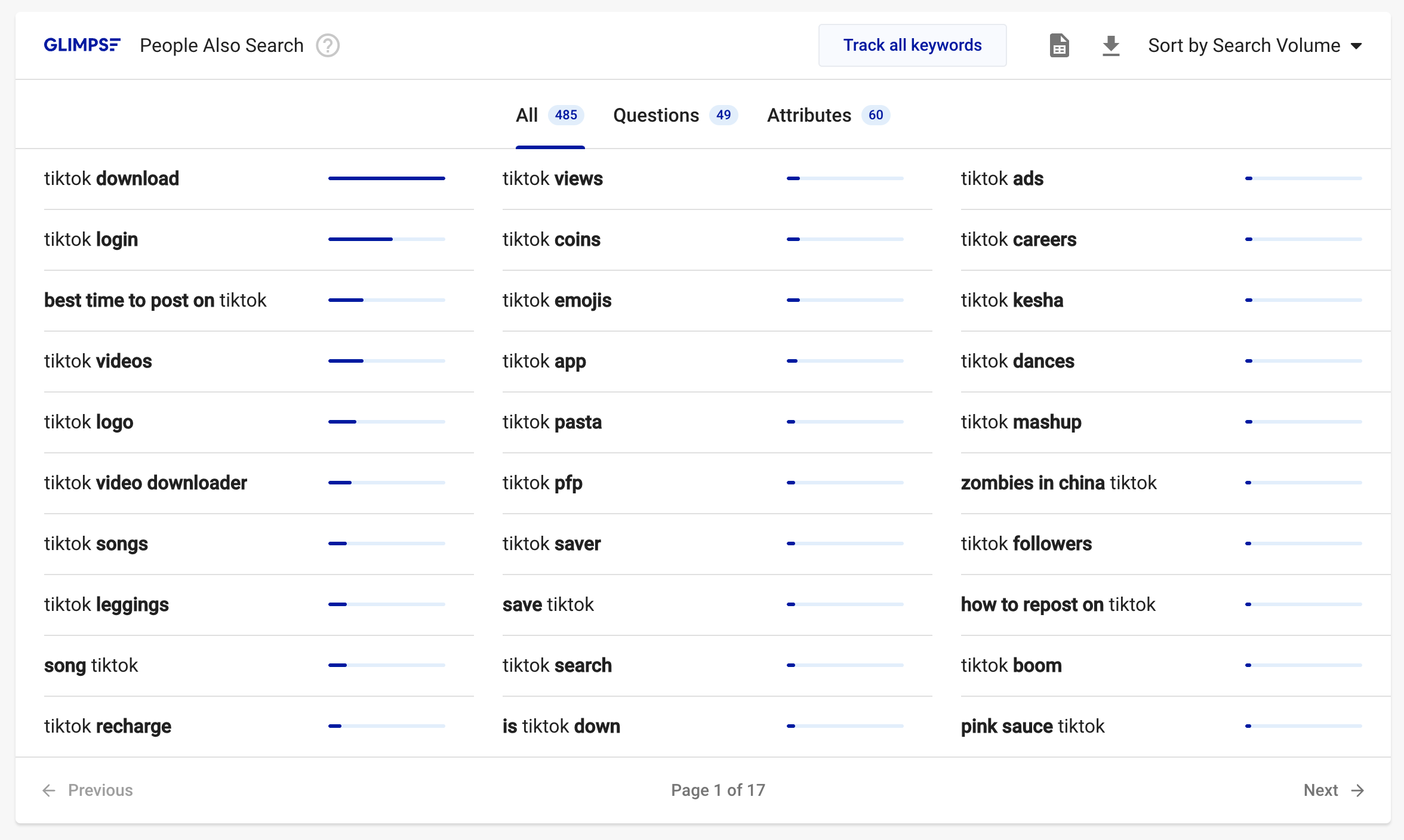 Glimpse is the top free alternative to Answer the Public. From having more keyword data, to the data being updated more frequently, there are a number of advantages:
More longtail keywords than any other tool. Includes keywords missing from Answer the Public and other tools.
Freshest data: updated hourly.
Export the keyword list to CSV or open it directly in Google Sheets.

Segment queries by Questions or Attributes, including "...for...", "...with...", and more.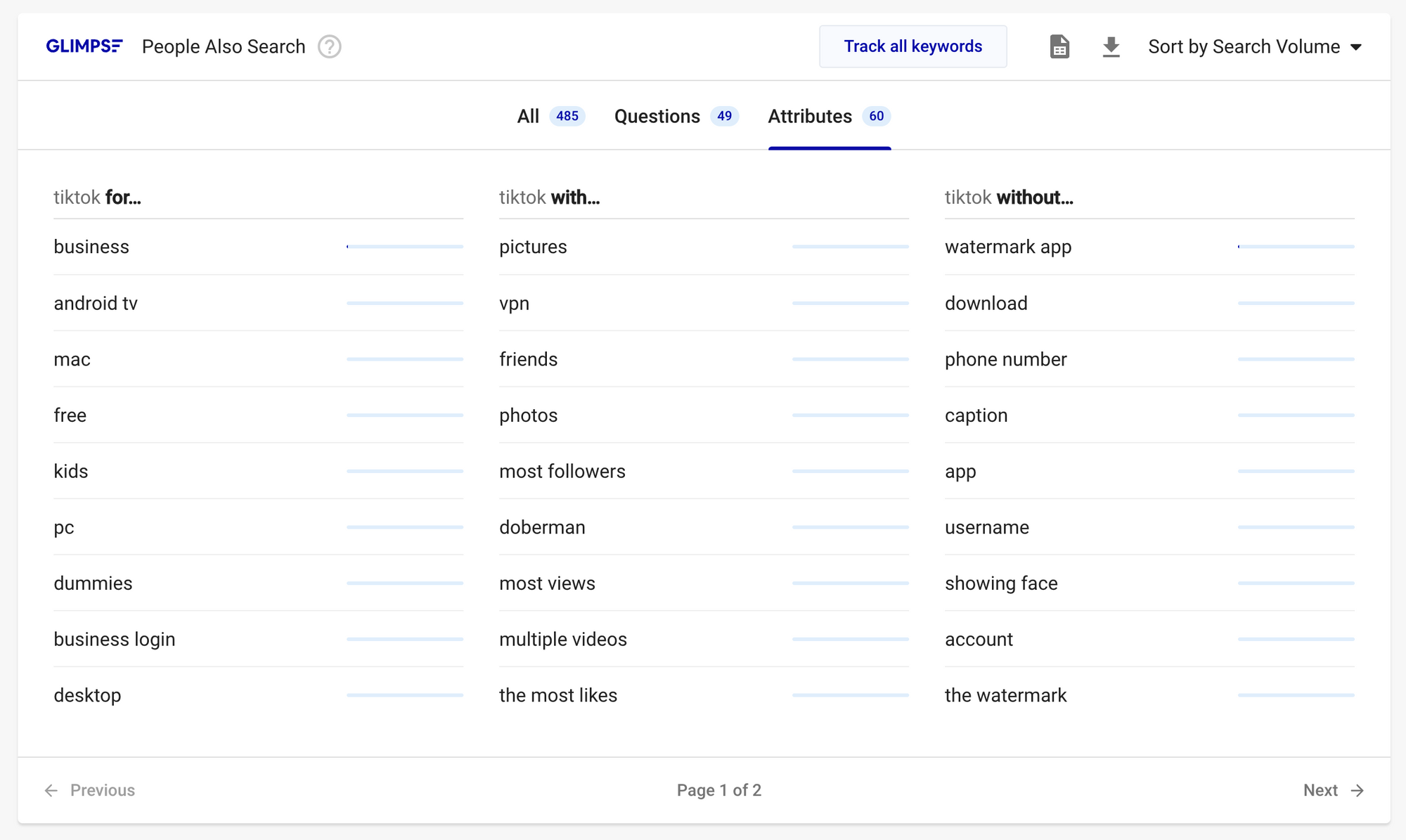 Sort by search volume, growth, competition, or CPC.
Track keywords to get alerted when they grow in popularity.
Also Asked is very similar to Answer the Public in that it lists out a limited set of longtail keywords. One way it's different is that it also attempts to cluster the keywords. However, it often doesn't do a great job at this and nests keywords into buckets that don't quite make sense. For example, below, it's unclear why "Who owns TikTok?" is nested under "How do I get TikTok now?".

Very limited set of longtail keywords related to any topic
Good-looking visualization for use in presentations
Keyword Tool is a powerful alternative to Answer the Public, including growth numbers for all longtail keywords so you can effectively sort by month-over-month growth. However, it's not free - in fact the free version is very limited.

Sort by search volume, growth, competition, and CPC.
Strong coverage of longtail keywords
Keyword Coverage Comparison
Here we compare the keyword coverage each tool's free version provides:
| Tool | Longtail Keywords Found |
| --- | --- |
| Glimpse | 485 |
| Answer the Public | 392 |
| Keyword Tool | 391 |
| Also Asked | 24 |